The Scanning Electron Microscope (SEM) uses optoelectronic system to focus electrons generated by an electronic gun onto a small spot on the sample surface. This beam of electrons will then interact with the sample material to generate secondary electrons, back scatter and signature X-Ray etc. A scan coil is then placed on sample surface to pick up those signals. The SEM works by collecting secondary electrons to form an image.
What can iST do for you

Because the SEM has high resolution, the maximum magnification can reach over 100,000 times, and large depth of field, its primary use is in observing sample surface and cross section micro structure.

When the SEM tool is equipped with an Energy Dispersive Spectrometer (EDS), it can also be used to provide micro (region) material analysis of the sample surface. This includes qualitative, semi-qualitative element analysis and specific regional analysis of point, line scan & mapping.
The Superiority of iST
iST has multiple main stream Field-Emission SEM (FE-SEM):Thermo Fisher Verios 460L、Hitachi Regulus 8240、Hitachi SU8220、Hitachi SU8020、Hitachi S-4700、Jeol 6700F all equipped with EDS (SDD detector). Apart from providing the high resolution surface structure image, they are also capable of material composition analysis at a rapid pace.
Case Sharing
Observation of material's surface micro structure.
It is possible to provide precise dimensional measurement such as film thickness
EDS can provide qualitative or semi-qualitative element analysis of the surface sample as well as point, line scan or mapping analysis of the specified region
The SDD detector can even improve the Mapping of spatial resolution under low voltage.
SEM imaging with layer removal technique (de-process) can provide useful clue for reverse engineering of electrical circuits.
Using low energy electron beam for Passive Voltage Contrast (PVC) can point out the precise location of electrical leakage or bad contact.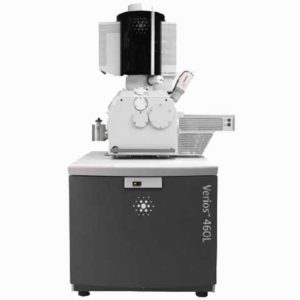 Thermo Fisher Verios 460L
Electron gun:Schottky FE
Resolution:0.6nm (accelerating voltage 15kV) ,0.7nm(accelerating voltage 1kV)
Magnification:45~800k
Accelerating voltage:0.5~30kV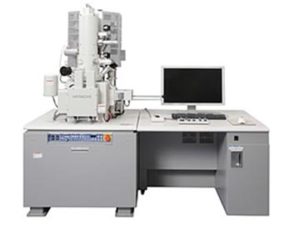 HITACHI SU8020
Electron gun:Cold FE
Resolution:1.0nm (accelerating voltage15kV) ,1.3nm(accelerating voltage 1kV)
Magnification:30~800k
Accelerating voltage:0.1~30kV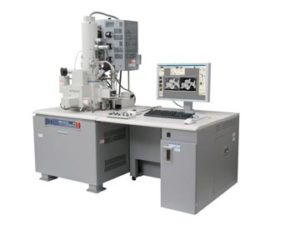 HITACHI SU8220
Electron gun:Cold FE
Resolution:0.8nm (accelerating voltage15kV) ,1.1nm(accelerating voltage1kV)
Magnification:20~1000k
Accelerating voltage:0.01~30kV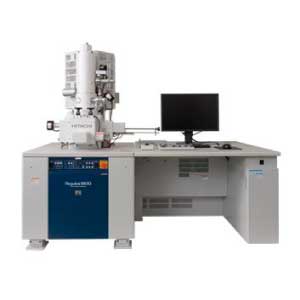 HITACHI Regulus 8240
Electron gun: Cold FE
Resolution: 0.7nm (accelerating voltage 15kV), 0.9nm (accelerating voltage 1kV)
Magnification:20~1000k
Accelerating voltage:0.01~30kV
Auto Capture
Other services you may be interested in: