What can iST do for you

Dual-beam FIB is equipped with ultra-high resolution ion beams and electron beams, which can perform Nanoscale positioning and observation of fine structures in the sample. With an ion beam current up to 65nA and fast cutting speed, these new systems cut data access time effectively.
Case Sharing
Failure analysis of semiconductor components (14 nm achievable)
Anomaly Analysis of semiconductor production lines
Epitaxy and structural analysis of thin films
Voltage contrast test
TEM specimen preparation
Nanoscale structure preparation
FEI Helios NanoLab 660
Maximum size of sample:150mm
150mm2 SDD EDS detector for instant EDS analysis.
MultiChem gas system to receive up to six sediments or stain gases.
For observation areas with a width greater than 100um or a depth of 50um theis recommended for its faster cutting speed.
E-beam
I-beam
Resolution
0.6 nm at 15kV
0.7 nm at 1 kV
4.0 nm at 30 kV
Accelerate Voltage
20 V – 30 kV
0.5 kV – 30 kV
Probe current
0.8 pA – 100 nA
0.1 pA – 65 nA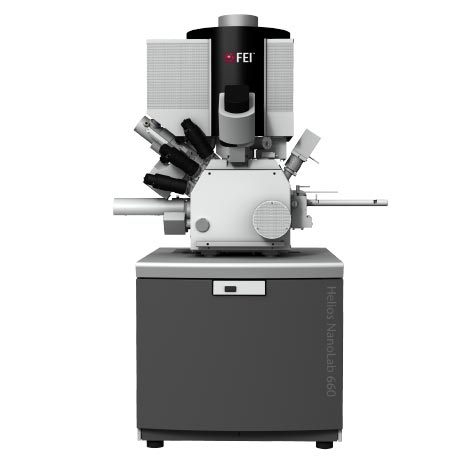 Other services you may be interested in: