Connectivity Signal Integrity Test
The Simplay Labs/VESA certified and licensed iST lab offers signal test services containing standard HDMI/HDCP tests along with official certification services. In addition, varieties of test certification techniques and debugging experiences enable iST to offer consultancy services in helping clients with more effective debugging and significant faster product certification process throughout the entire process from IC development to mass production of end products.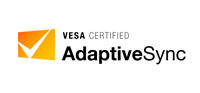 Design Quality Management (DQM)
iST is not only providing services for professional compatibility testing and software maturity test but also working together with clients in developing custom solutions. iST can help you learn about potential compatibility issues before releasing to end users in actual operation environment.