X-ray diffraction analysis (XRD), is designed to identify material crystal structure, crystal orientation, and grains size of nanometer crystal, as well as residual stress analysis of mono- and poly-crystalline film material by pairing the X-ray diffraction pattern of crystal against databases in a non-destructive manner.
What iST can do for you?

The XRD deployed by iST comes with XRR (thin film X-ray reflectivity) functions. The XRD tool is based on the diffraction principle and the XRR is the reflection pattern of XRD aimed at measuring film thickness (up to 0.1nm thick), roughness of the sample surface and layers interface, electronic density of film, and even perform multi-layer film analysis for a total thickness below 500nm. This makes it ideal for analyzing film material characteristics non-destructively.
Case Sharing
Sample for analysis: Al2O3/Si
See figure below for results of fitting the XRR pattern of aluminum oxide films on silicon substrate. The table below suggests there are two layers of aluminum oxide films at different densities (the thickness is 0.94 nm and 6.69 nm for upper and lower layer respectively); roughness of aluminum oxide surface and the silicon substrate interface is 0.49 nm and 0.23 nm odd respectively.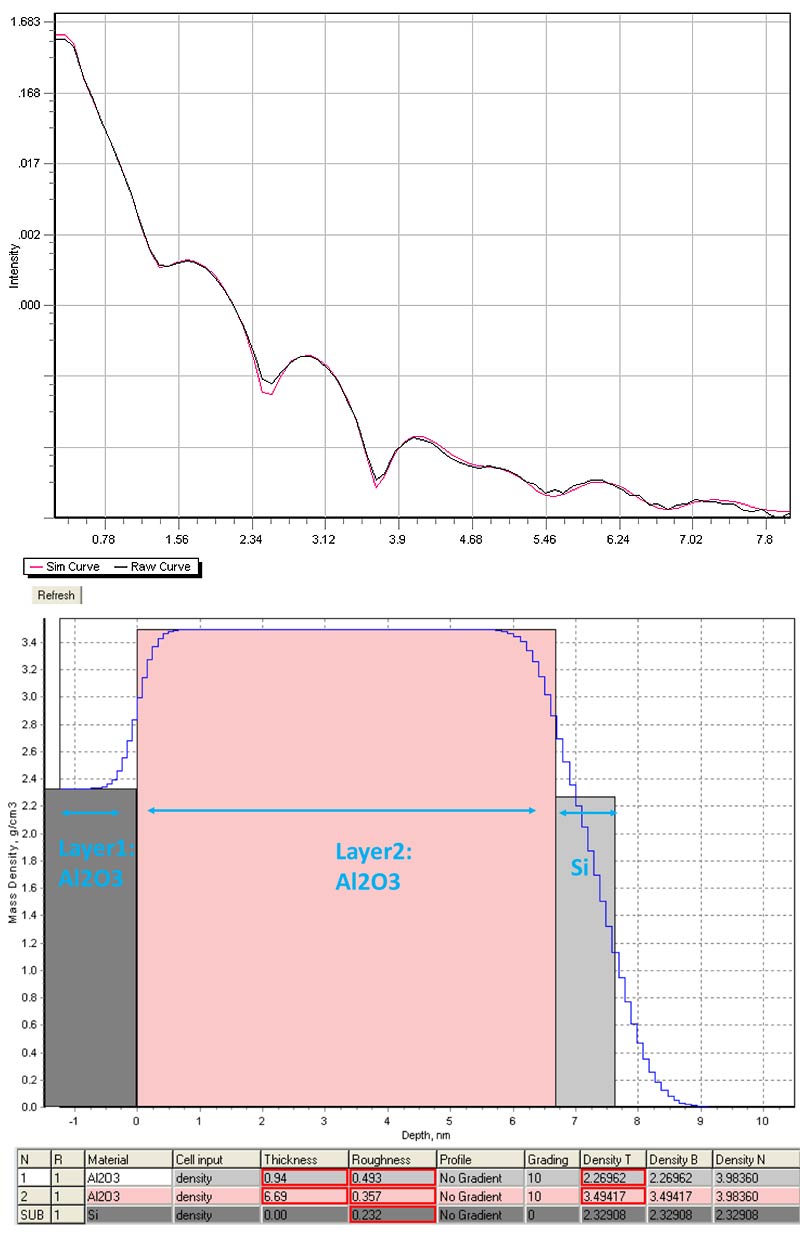 Crystal structure analysis (lattice)
Crystallinity analysis
Texture analysis
Thin film residual stress analysis
RSM (Reciprocal Space Mapping) analysis
XRR analysis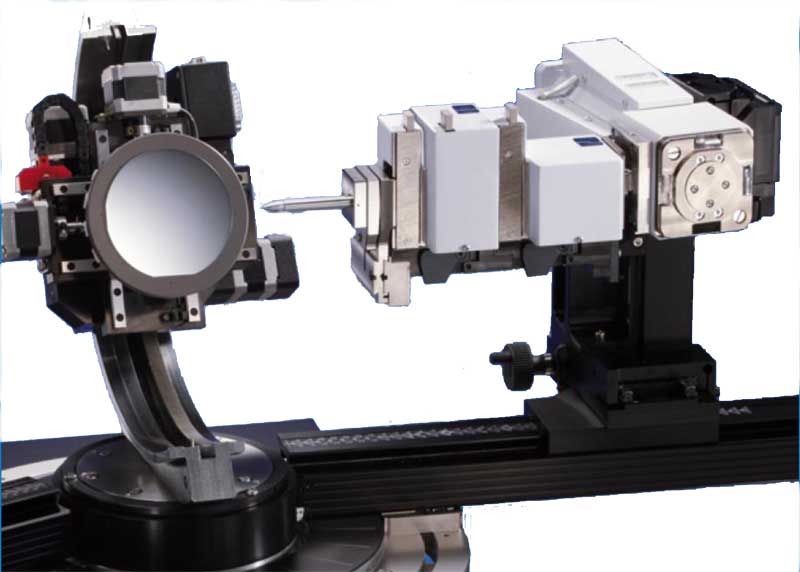 Bruker New D8 Discover
X-ray source
6kW turbo X-ray
spot size: 0.3*3mm
Detector
LynxEye
PathFinder
Other functions
2 bounce monochromator
Ge (002) Laser alignment
Semiconductor Industry
LED Industry
Optoelectronics Industry
Nanomaterials R&D
Other services you may be interested in