X-ray is very powerful in penetrating objects. The level of penetration varies with the density of the substance contained in an object structure. The X-ray receives images based on the amount of penetrated energy.
What iST can do for you?

X-ray is now one of the most efficient and quick methods to detect and analyze product internal structures and flaws in a non-destructive testing.
Case Sharing
Defect inspection in IC packaging: layer delamination, burst Crack, void, and bonding inspection.
Potential defects in the PCB manufacturing process e.g.: misalignment, bridge or open circuit.
SMT soldering void inspection and measurement.
Defect inspection of open, short or abnormal connections in the interconnect.
Solder ball array inspection in BGA packaging and flip chip packaging.
Inspection of crack in high density plastic material or void in metal.
Chip dimension measurement, wire arc measurement, soldering percentage measurement.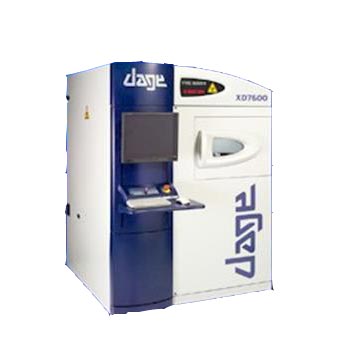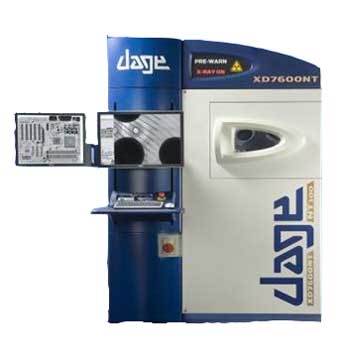 Dage XD7600 NT100 Diamond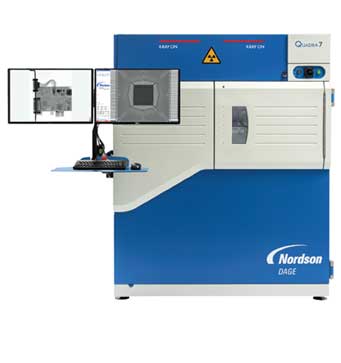 Real time image
Measurement image dimension
Max magnification of 1920 (depending on sample size)
X-Ray spot size: 0.25μm ; Diamond 0.1μm ; Quadra7 0.1μm
Tilt angle 66゚, 360゚rotation
Maximum energy 160KV, 3W; Diamond 160KV, 10W; Quadra7 160KV, 20W
Inspection area 45cm (L) x 40cm (W) x 10cm(H) / weight 5kg
Aluminum wires or low density materials used in IC packaging are not applicable to X-Ray inspection.
Other services you may be interested in: