Secondary Ion Mass Spectrometer (SIMS ), this mechanism executes quantitative analysis over micro contamination, doping, and ion implantation as well as junction diffusion behavior study with high resolution detection capacity based on the high sensitivity of ions. This makes it ideal for trace detection and analysis over semiconductor, LED and thin film material detection and analysis.
What iST can do for you?

In addition to doping concentration analysis the high mass resolving capacity of iST SIMS may be employed in P/N junction depth analysis and concentration analysis over trace elements in bulk material. To control the semiconductor/LED process parameter and maintain component / epitaxial stability.
Case Sharing
Analysis sample: semiconductor silicon wafer
See the chart below for the highest limit of iST SIMS device in terms of implanting concentration of arsenic (As) ions in semiconductor silicon wafer is analyzed. It tells the detection limit of SIMS may reach up to 0.2 ppba.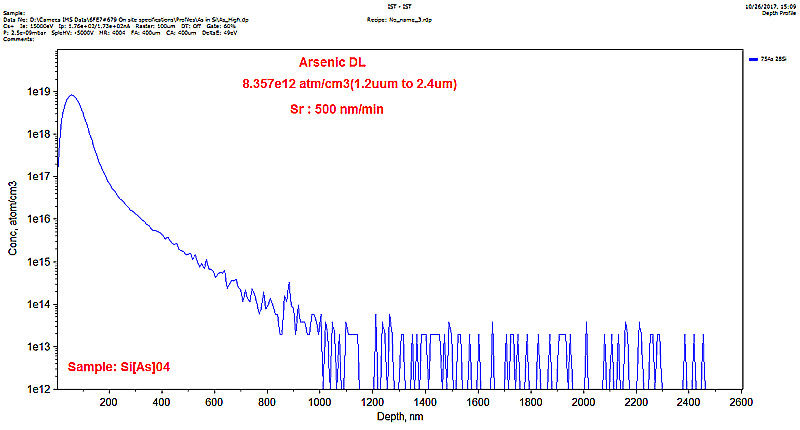 Depth profiling of As ions (N type) implanted in Si chips
Analysis sample: semiconductor silicon wafer
Find out SIMS depth resolution with multi-layers of nano-thick boron (B) implant analysis. The minimum depth resolution of depth profile analysis featured by iST SIMS device based on this special high-resolution analysis technology is 1.65nm.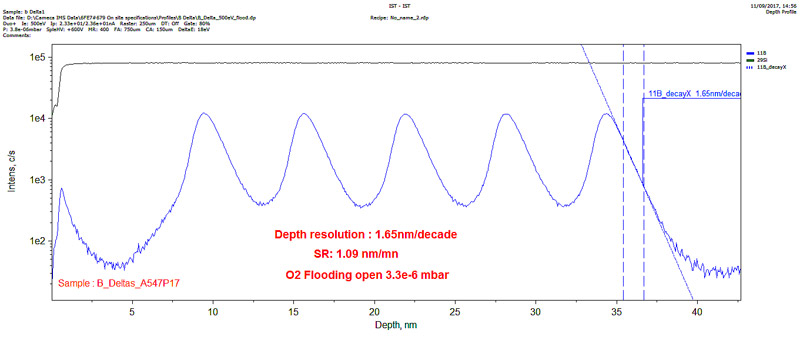 Depth profiling of B ions (P type) implanted in Si chips
Analysis sample: LED epitaxial
LEDs samples usually need to observe 7 or 8 trace elements during SIMS analysis. Figures below tell concentration profile of Mg (P type) and Si (N type) in epitaxial; combining with the TEM analysis and relative position of elements in epitaxial can be identified.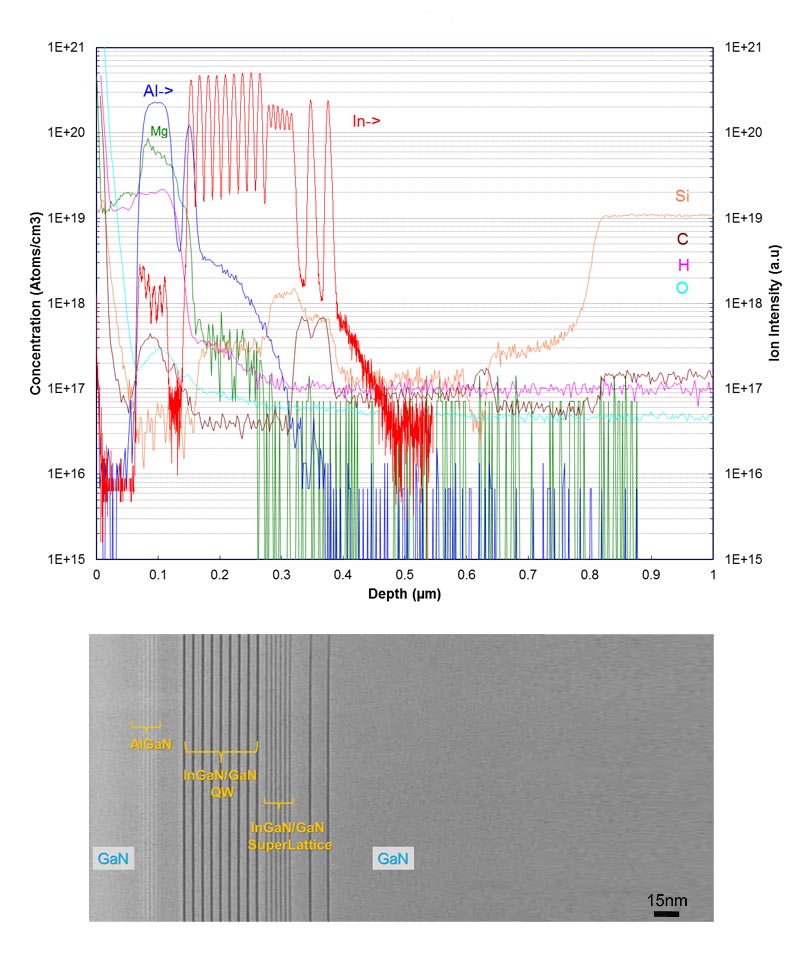 Upper figure: identify concentration distribution through SIMS analysis
Lower figure: identify relative position of elements through TEM analysis
Detection limit: up to ppma(1E-6) or even ppba (1E-9)
Capable of detecting all elements in the periodic table (H~U)
Capable of distinguishing between isotopes
Depth resolution: up to 2nm
Capable of analyzing samples of poor conductivity
Capable of quantitative analysis by comparing against standard unit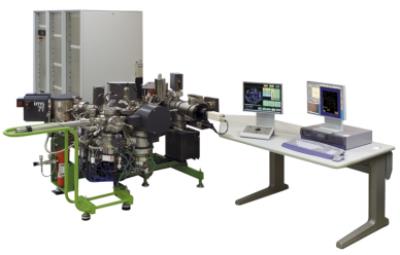 CAMECA 6F-E7
Source of ion
Cs: 2~10kV
O2: 1.1~15kV
Detection limit
ppma ~ ppba
Detectable elements
H~U
Mass resolving
>20,000
Analysis area
>10um
Semiconductor Industry
LED Industry
Optoelectronics Industry
PCB Industry
Other services you may be interested in