The IC test, either the pre-dicing wafer test or the post-packaging functional electronic characteristics one, is aimed at eliminating flawed products and improving yields, which is critical in IC production. The reliability verification before shipment is designed to ensure service life projections during practical operation with accelerated stress tests and remove poor processing or early-failing goods with short-time high-temperature burning test to minimize extra return cost. To provide the required conditions and test environment a test interface planning is necessary before each test stage.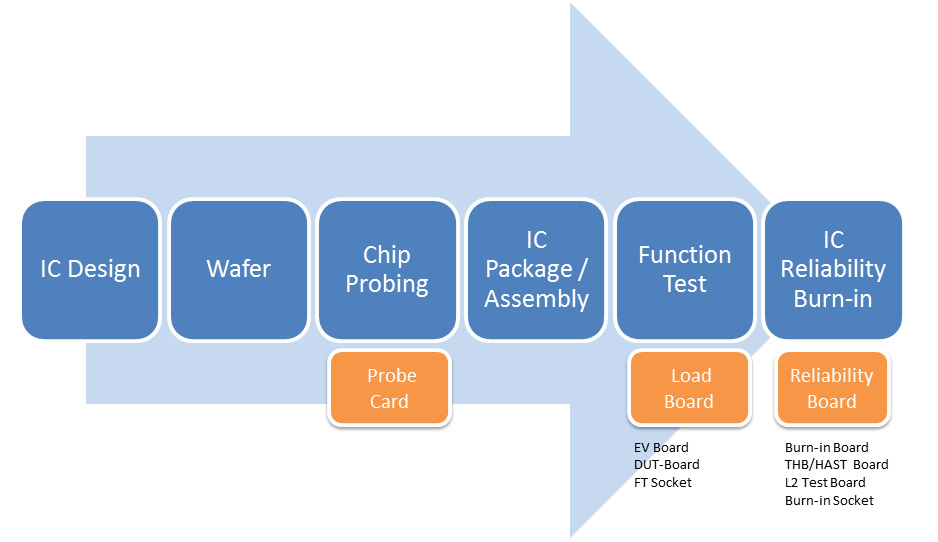 What iST can do for you

iST is offering complete test items and process along with test interface design from wafer to packed product. This one-stop-shop system enables customer to get services from selection of probe, IC socket, and high-temperature resistance component material to PCB design, layout, making, and assembling service with devices of probe-card, load boar, burn-in board, BLR test board as well as scores of test service.
iST in-house made burn-in board
Other services you may be interested in: