Issued Date: 2017/4/25
Issued By: iST
Do you really have to break a wafer to measure its surface roughness?
Is it really impossible to do this measurement over full-size wafer from 6″, 8″, up to 12″?
What does wafer surface roughness stand for? A wafer is required to be flat to ensure quality of pattern layout by later process. It gets even more critical in monitoring roughness to maintain quality after layout etched.
Wafer surface roughness is most likely measured by atomic force microscope (AFM). Conventional AFMs can take sample of dimension smaller than 2cm*2cm. That is, you have to break the wafer before running this measurement and so render it useless for other analyses and tests later.
To address this shortcoming, iST employs a Bruker Dimension ICON AFM (AFM ICON) featuring not only a platform large enough to contain wafers of size up to 12″ but also a vacuum suction to secure better reliability when scanning. In addition, iST is the only lab equipped with a 12″ wafer containable AFM machine unique within Taiwan and mainland industry.
Scanning probes employed by AFMs come in types of contact, non-contact, and tapping with the latter is most used for roughness measurement. Considered customer's needs in diverse industries, the new AFM ICON of iST features special non-contact measurement mode which profiles the ups and downs of wafer surface with interatomic van der Waals' force to get surface roughness figures within a margin of error of +/- 10 nm.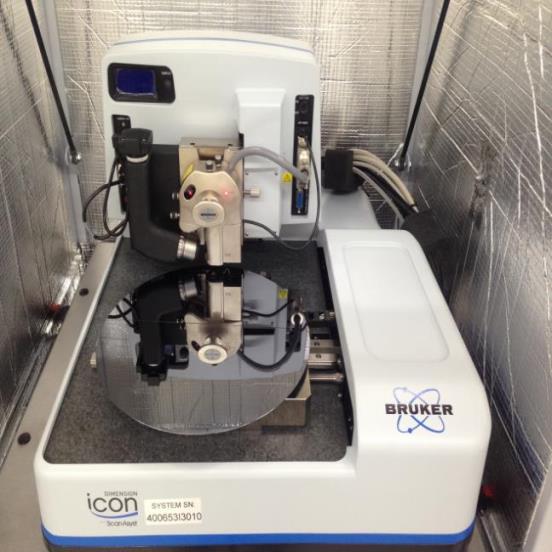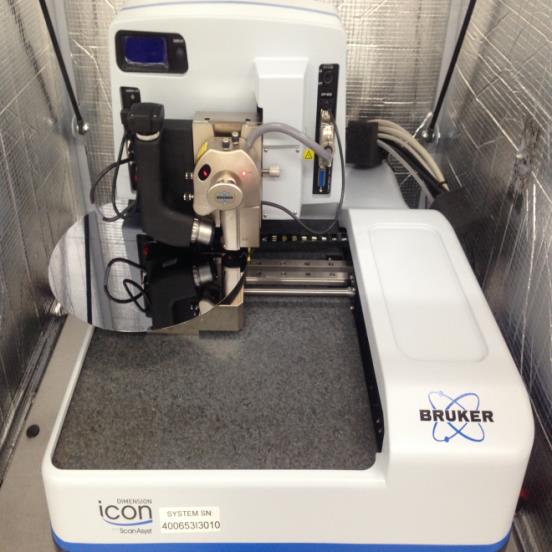 The new AFM ICON enables a 12″ wafer analysis without breaking the wafer.
Remarks:
Sample dimension: 200 mm x 200 mm x 15 mm (300 mm x 300 mm 12″ wafer Compatible)
Analysis scope: 90um x 90 um x 5um
We are more than glad to share our test experiences with you. In case of any needs to analyze sample surface or further details, please call Ms Ke at +886-3-579-9909 Ext. 6172 or send her an email at web_ma@istgroup.com.