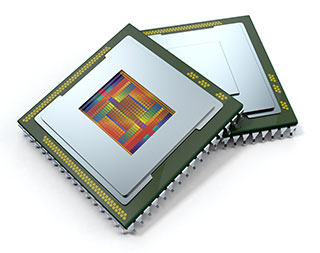 ICs have been evolving for faster speed, lower power consumption, and least production cost. This is reflected in process technology in three aspects:
The first is breaking the Moore's Law from 28nm-16nm-10nm-7nm-5nm and further down to still smaller line widths.
The second is lifting upward from 2D (plane) structure to stack chips into 2.5D or 3D hierarchy.
More efficient power conversion and applications.
iST is ready to assist customers not only in dealing with product failures, but assists customers to identify product failure mode and find out root cause. Furthermore, to provide wafer backend process integrated services for component-related customers.
iST has a world class verification zone to secure your sample products from any information leaks and hacks.
Launch speed of new IC products is determined by shortening the development schedule from assessment through design to mass production. In case there is circuit modification due to defects found in early design stage, iST may provide series of services including special sample preparation , and employ advanced FIB circuit edit, then verify testing again without replacing mask process to cut mass production schedule. Regarding reliability test ,iST also provide series of experiment program including quick assembly、 SMT test sample preparation、BLR verification to control product quality.