Issued Date: 2016/5/24
Issued By: iST
Danny Yu, grew up in the countryside in Taidong, was the first child in his entire family to go to college. In just two decades, he has endeavored to build iST (Integrated Service Technology Inc.), a leading laboratory of semiconductor verification and certification in Asia, with the market value of more than NT$5 billion. Today (May 24, 2016), Danny Yu gratefully donates a Dual-beam FIB equipment to give back to his Alma Mater, the Department of Physics, Tamkang University (TKU) for academic research.
Danny Yu gratefully said, "I appreciate TKU's cultivation to train me for my keen sense of the semiconductor industry."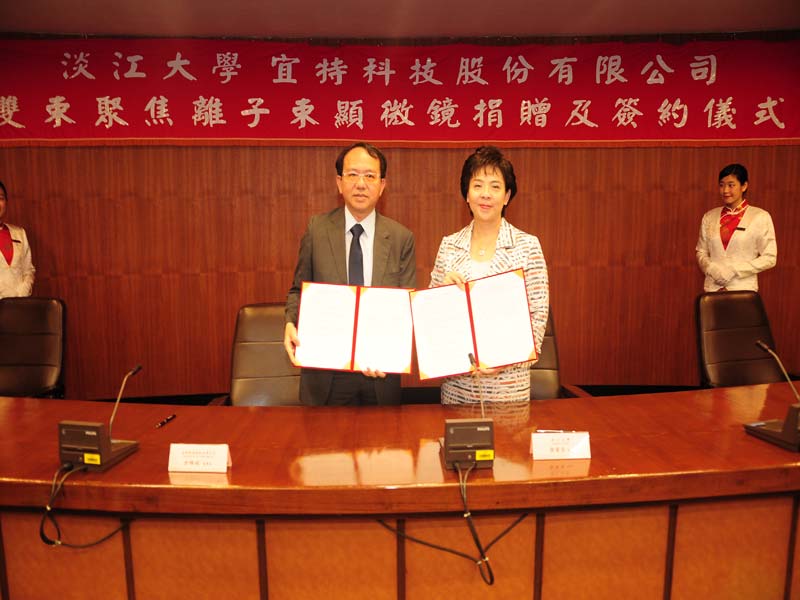 Danny Yu and Jia Yi Chang takes photos in the contract signing ceremony.
Jia Yi Chang, the president of TKU said joyously, "In the past, our students had to rent a Dual-beam FIB equipment from other universities for preparing sample for TEM (Transmission Electron Microscopy). Now we can process experiment from Dual-beam FIB to TEM in our own lab, it's really convenient. "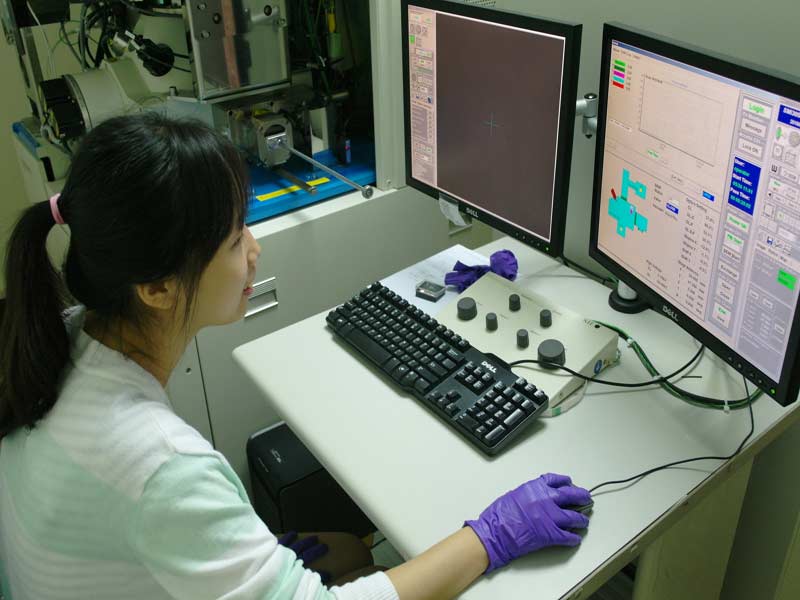 A student from TKU operates the equipment donated by iST.
Embracing globalization, and keep growing, iST never forgets to give back to its motherland, Taiwan. We hope we not only make experiment more convenient for students, but also pass on an idea of remembering one's roots to them.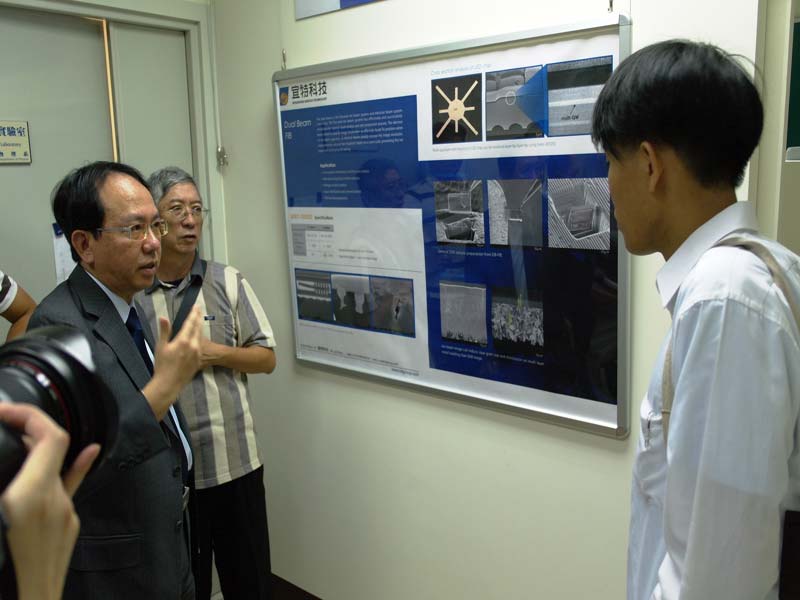 Danny Yu chats with a younger student at his old school.
About Integrated Service Technology
Founded in 1994, iST began its business from IC circuit debugging and modification and gradually expanded its scope of operations, including failure analysis, reliability verification, material analysis and so on. iST has offered full-scope verification and analysis services to the IC engineering industry, its customers cover the whole spectrum of the electronics industry from IC design to end products.
In response to rising Cloud Intelligence, Internet of Things (IoT) and Internet of Vehicles (IoV), iST not only focuses on its core services but is also expanding its service offerings based on international trends, such as Automotive electronic verification platforms and signal integrity testing services.
http://www.istgroup.com/