Issued Date:2014/4/10
Issued By:iST
iST (TWSE:3289) today (April 10, 2014) announced its net revenues for March 2014: On a consolidated basis, revenues for March 2014 were approximately NT$153 million, an increase of 25.47% from February and an increase of 22.47% compared to the same period in 2013, which set a new monthly record figure ever.
iST Group said, "The reasons of ever-increasing net income are the harvest of integration of services and the global strategy, which demonstrated on the actual income.
iST Group further pointed out that, the success of the global strategy, since iST has been cooperating with international organizations, to provide a total solution test analysis. Last month in USA, iST received a Distinguished Committee Service Award from IPC (Association Connecting Electronics Industries) standard committee together with Agilent, BlackBerry, Jet and Intel.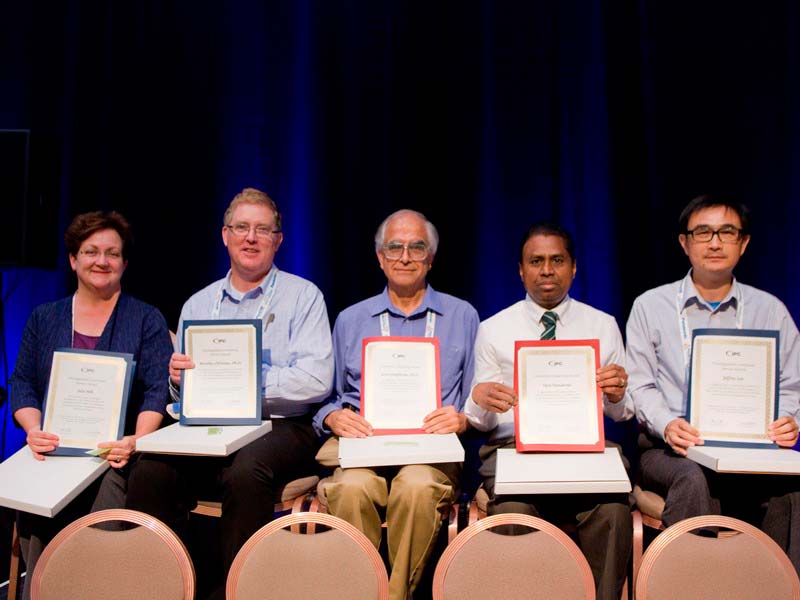 iST received a Distinguished Committee Service Award from IPC together with Agilent, BlackBerry, Jet and Intel. (From left to right: Agilent, BlackBerry, Jet, Intel, iST.)
iST received this award for developing actively the new test techniques of long life quality and high reliability which applied in 4G/LTE, server and cloud data center with global leading companies, such as IBM, Dell, Lenovo, Intel; and successfully participates several electronic standards established with global electronic industrial supply chain. Moreover, iST successfully assists many international firms to make their products enter into the market quickly.
iST(TWSE:3289) Revenue Report
(Unit: NT$ thousand)
| Period | March | January to March |
| --- | --- | --- |
| 2014 | 153,320 | 402,294 |
| 2013 | 125,193 | 346,399 |
| Increase(Decrease) | 28,127 | 55,895 |
| Increase(Decrease)(%) | 22.47% | 16.14% |
About the iST Group
Founded in 1994, iST began its business from IC circuit debugging and modification and gradually expanded its scope of operations to include failure analysis, reliability verification, material analysis, and quality assurance. Through the years, iST has constructed a comprehensive verification and analysis engineering platform, offering full-scope services to the IC engineering industry. iST customers cover the whole spectrum of the electronics industry from IC design to end products. In response to rising environmental awareness, iST not only focuses on its core services but is also expanding its service offerings based on international trends. iST's lead-free and halogen-free verification testing, chemical quantitative testing and carbon footprint/greenhouse gas inventory services have all been accredited by multiple international independent third-party organizations including TUV NORD Germany and BSI UK. With increased outsourcing by major international brands, iST now also plays the role of independent quality testing laboratory for OBM outsourcing products and is certified by Dell, Cisco, Delphi, Continental Automotive and Lenovo.
Headquartered in Hsinchu, iST's pursuit of precision, perfection and efficiency has led it to expand its operations around the world. The iST Group now includes iST Kunshan, iST Shanghai, iST Beijing and iST Shenzhen in China, IC Service in Japan, and an iST laboratory in the US. These are all dedicated to providing customers with prompt, reliable and high-quality technical services in order to grow with the leaders of the world. For more information, please visit the iST website at: www.istgroup.com