Issued Date: 2018/5/22
Issued By: Digitimes
With AI electric vehicles and advanced driver assistance systems (ADAS) becoming new favorites of the technology world, obtaining AEC-Q100 (for IC) and ISO 16750 (for module) certifications is the entry ticket for consumer electronics suppliers trying to step into the automotive industry. However, which standard should be employed for automotive tests by manufacturers of complex multichips like MCM and SIP? Problems that baffled IC design houses and tier-1 automotive module manufacturers for a long time could be solved with an official answer – the AEC-Q104 recently released by the Automotive Electronics Council (AEC).
Compared with AEC-Q100, AEC-Q104 is not only the first automotive industry specification to define Board Level Reliability Test (BLR), but also explicitly states the basic concepts, testing methods and items, ESD specifications and the quantity of test samples, said Allan Tseng, Assistant Vice President of Reliability Engineering Division of iST.
For the basic concepts of AEC-Q104, if the components within MCM products have not passed the AEC-Q100, 101 or 200 tests, the verification items must be chosen from 49 items out of the eight categories based on product application. This, in turn, suggests more verification items would be required.
For BLR test items, although AEC-Q104 covers only Temperature Cycle Test (TCT), Drop Test, Low Temperature Storage Life (LTSL) and Start up & Temperature Steps (STEP), etc., AEC-Q104 is treated as a big step in BLR standard, Tseng added.
Soon after the AEC-Q104 specification was released, iST has received relevant inquiries from many international customers. However, to establish a foothold in the automotive supply chain, one must comply with the custom specifications of individual car makers.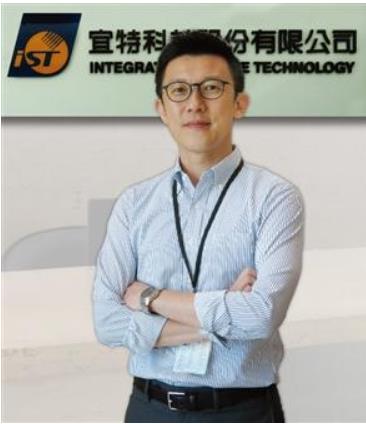 Caption: Allan Tseng, Assistant Vice President of Reliability Engineering Division of iST