Issued Date: 2015/9/7
Issued By: iST
Since 1994, Shanghai Charity Foundation provides financial help to the people in difficulties, health needs, educational demand, elderly nursing and the needs of the disabled.
Hongqiao town station is one of the branch of Shanghai Charity Foundation. Even though the China economy has been growing fast, there are still 500+ exceedingly impoverished families, 500+ low-income families, 1300+ disabled persons, 300+ poor youths, 190 families suffering poverty caused by illness in Hongqiao town, which is eager for the help and care from the society.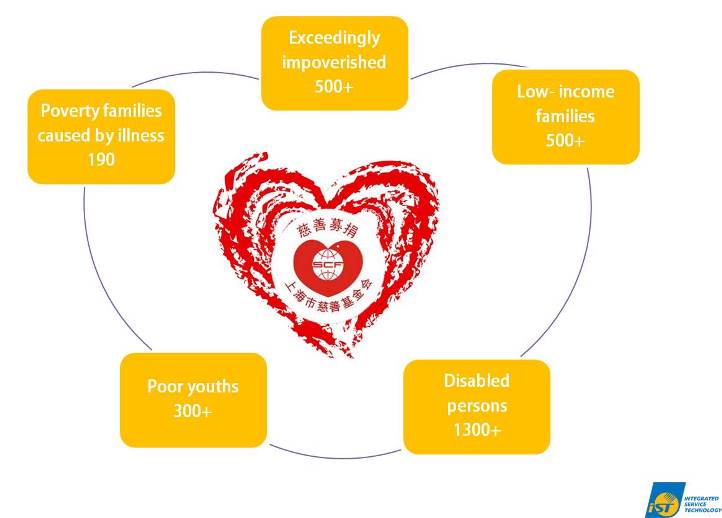 iST and Shanghai Charity Foundation both established in the same year, 1994. Over the past years, iST has had a successful development in Shanghai and especially thanks to the great support of Caohejing Hi-Tech Park in Hongqiao town. "What is taken from the society is used in society", which is the spirit we look up to, therefore, iST's shanghai lab donated RMB 200,000 to the Shanghai Charity Foundation hoping to do our part for the people in need in Hongqiao town.