Issued Date: 2016/10/28
Issued By: iST
iST announced today (Oct, 28, 2016) that together with DEKRA, it has signed a formal cooperation agreement with FAW Second Tier Management Company (hereafter referred to as "FAW Tier 2"), a subsidiary of FAW Group (The First Automotive Works). Take effect on November 1, 2016, this transformation and upgrading consulting program of selected maintenance centers and spare parts management will officially be a new stage of this trilateral cooperation.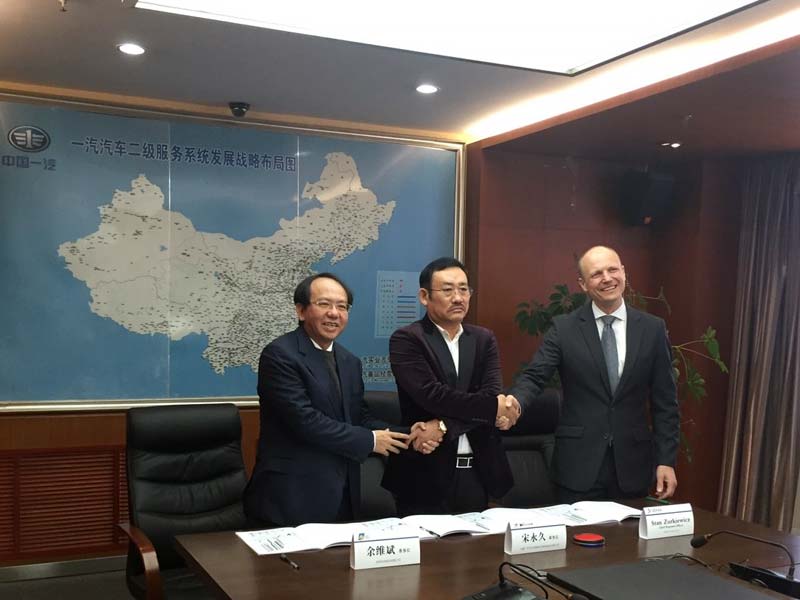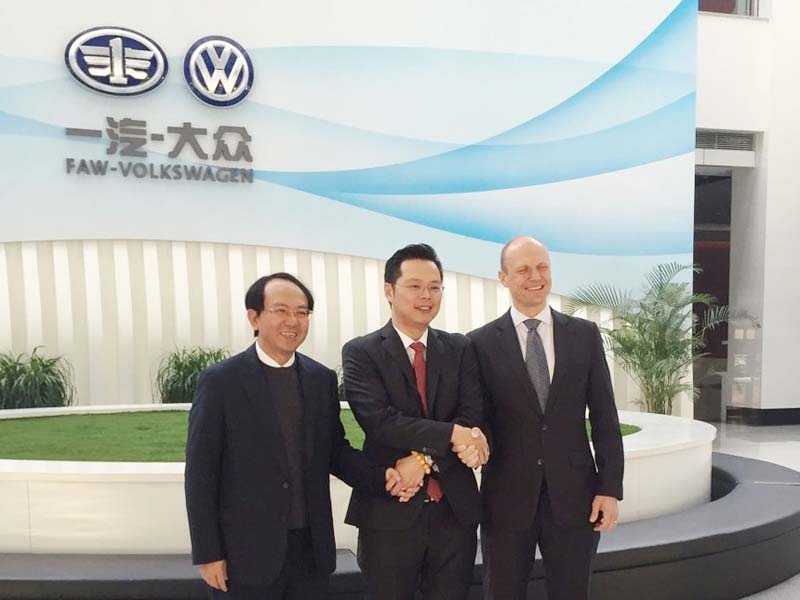 iST said, this agreement is to set up a spare parts standard and quality management system for supply chain and maintenance centers exclusive for FAW Tier 2.
iST will assist FAW Tier 2 to draw up a quality management system and acceptable standard of spares for oil, battery, chemical liquid, machinery, car electronic products, etc and rank them according to the quality. Meanwhile, for products like tire pressure sensors, reversing radar and driving recorder, iST will also screen for qualified manufacturers and assist FAW group to list them in the supply chain. As for DEKRA, it will assist FAW group to set up a quality control standard program for its selected maintenance centers. In addition, to process an on-site audit and certification for the thousands of selected repair shops in China.
iST indicated, since the strategic cooperative letter of intent has been signed in March, both parties have run the details in full swing. Paul Zeng, the general manager of FAW Tier 2, specially visited Danny Yu, the president of iST in the beginning of June to discuss the ideas and strategies of future automotive industry in China.
Danny Yu, the president of iST said, FAW Tier 2 as the leading automotive manufacturer in China, has shown their determination to provide customers with a world-class level of vehicle and put a high value on the quality of automotive spare parts and the after-sales service to get closer to international standards.
Paul Zeng, the general manager of FAW Tier 2 said, iST, as the supreme third-party laboratory in Asia, has shown its professionalism in the automotive quality management, and provided all phases solution; iST, together with DEKRA, the biggest world's leading expert organization in vehicle safety testing and inspections, to open an integrated quality management. Zeng is convinced that with this trilateral joint efforts, will forge the after-sales service of FAW group ahead to the world's class.
iST said this cooperation with FAW Tier 2 highlights that iST is not only the first choice among Asian automotive testing and verification field, but implies that the service pattern of iST is morphing ahead to integrated quality management/consulting/audition/certification, and opens a new chapter in business.
About Integrated Service Technology
Founded in 1994, iST began its business from IC circuit debugging and modification and gradually expanded its scope of operations, including failure analysis, reliability verification, material analysis and so on. iST has offered full-scope verification and analysis services to the IC engineering industry, its customers cover the whole spectrum of the electronics industry from IC design to end products.
In response to rising Cloud Intelligence, Internet of Things (IoT) and Internet of Vehicles (IoV), iST not only focuses on its core services but is also expanding its service offerings based on international trends, such as Automotive electronic verification platforms and signal integrity testing services.
http://www.istgroup.com