Date:2017-06-01
Place : Lake Buena Vista, FL, USA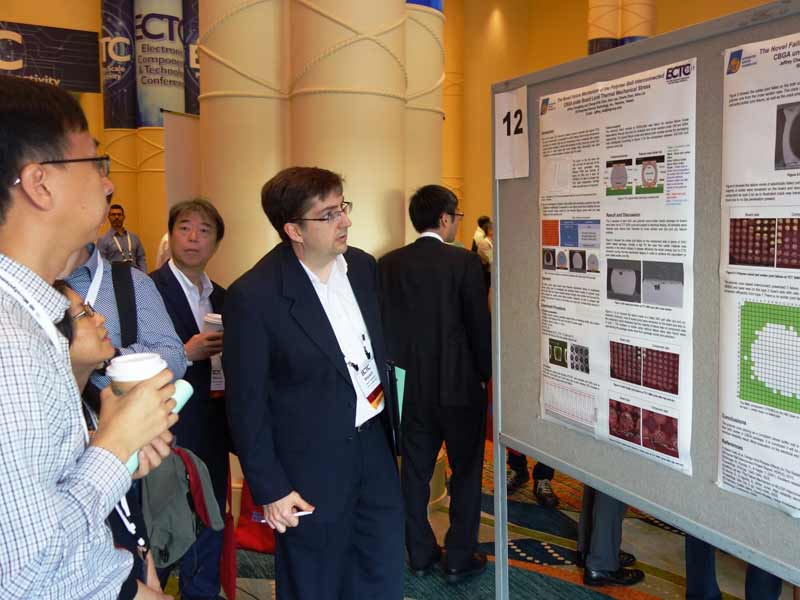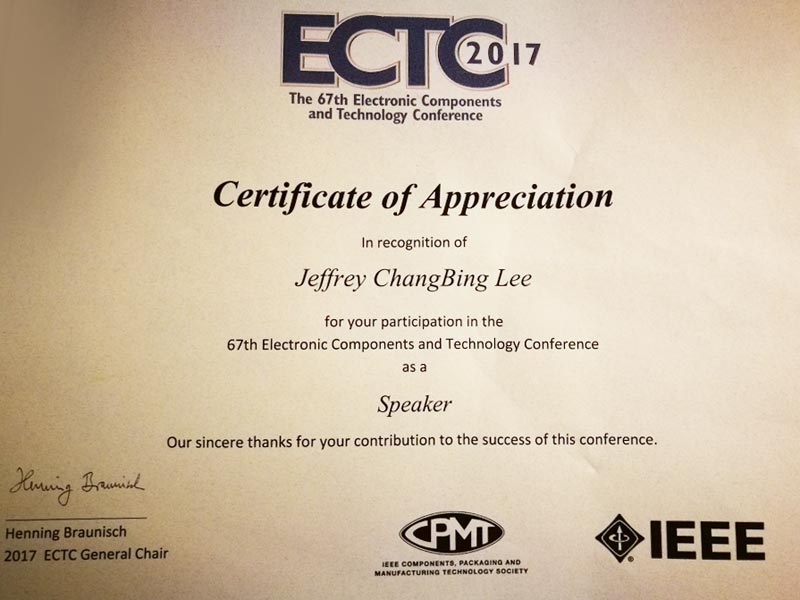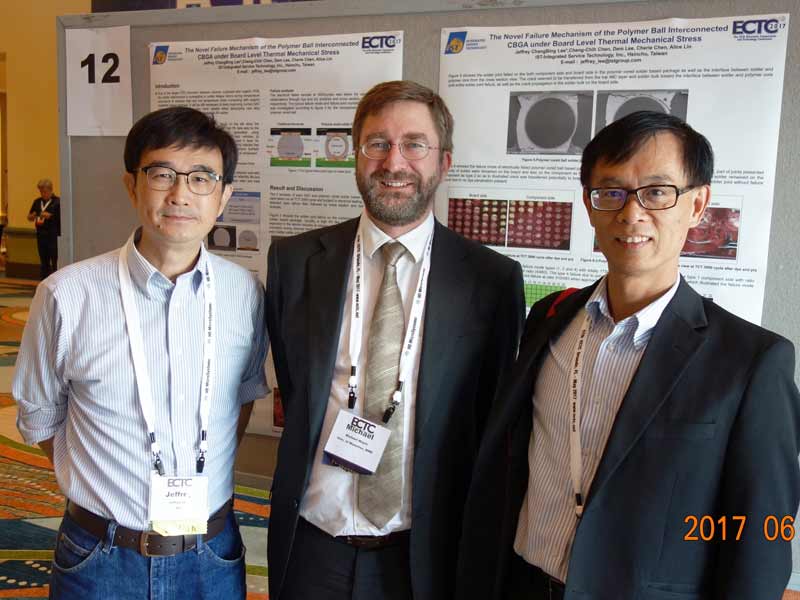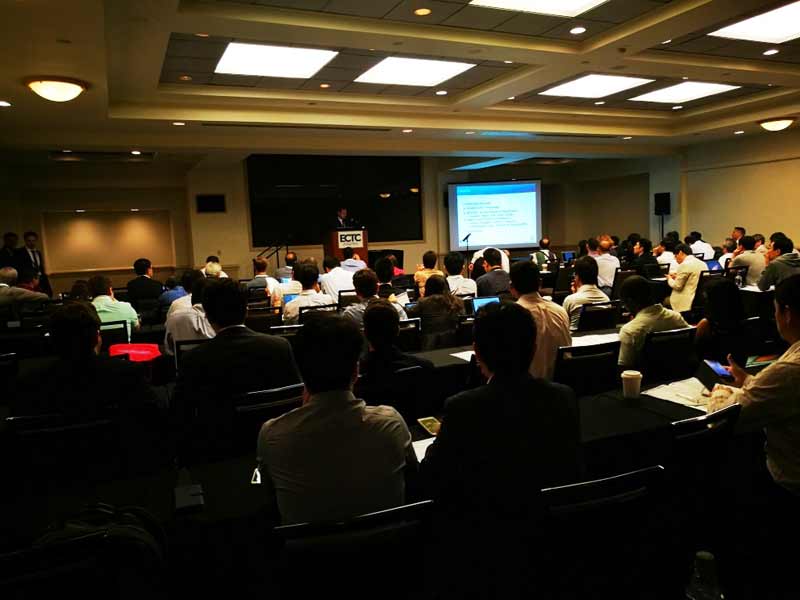 ECTC is sponsored by the Components, Packaging and Manufacturing Technology (CPMT) Society of the IEEE, which is a world-top trade show of IC packaging technology.
The 2017 ECTC will be held at The Walt Disney World Swan and Dolphin Resort, Lake Buena Vista, Florida, USA, during May 30 – June 2, 2017. iST has been invited to be one of the speakers at the forum to share its latest verification research.
For more details:http://www.ectc.net/
Information
9:00 AM – 11:00 AM Thursday, June 01, 2017
Session 39: Interactive Presentations 3
Topic : The Novel Failure Mechanism of the Polymer Ball Interconnected CBGA under Board Level Thermal Mechanical Stress
Speaker : Jeffrey Lee – iST-Integrated Service Technology, Inc.