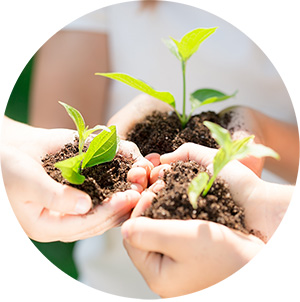 iST is committed to not only provide its core laboratory services including Failure Analysis, Reliability Design Test, Material Analysis, and Signal Integrity Test, but the mass production service, including MOSFET Wafer Backend Process services.

To care for our employees and environment, we provide great working places, focus on the physical and mental development of employees, and practice energy conservation in daily operation.
To reduce the safety and health impacts caused by operations, facilities and activities, iST is committed to:
Abide to the Law Compliance
Comply with ESH applicable laws and regulations of the country and other requirements.
Execute ESH Risk Control
Continuously promote risk management, provide appropriate protective facilities or operational controls, and reduce safety and health risks and environmental impacts.
Improve Continuously
Through the prevention of hazards and environmental impacts, continuous improvement, setting goals and plans, and assessing, reviewing and enhancing our performance in safety, health and environmental protection.
Enhance ESH Awareness
Strengthen the ESH responsibilities of all employees and continue to promote environmental, safety and health related awareness and skills.
Provide Consultation and Communication
Strengthen consultation with employees and their representatives, interact with interested parties, establish channels for relevant information, and respond appropriately.