Amid ever increasing mobile networking demands, mobile devices are now focusing at data transmission instead of vocal communication. In addition to expanding bandwidth to 10-20MHz or even greater, now they feature antenna transmission and receiving. It is expected that mobile devices will advance in MIMO based structure for even faster transmission speed and more comprehensive application.
What can iST do for you

iST is the first CTIA Authorized MIMO OTA lab (CATL, CTIA authorized Test Labs) in Taiwan and even Asia. iST is qualified to offer customers a MIMO OTA testing report and certification.
iST has built up the MIMO OTA test system of ETS-Lindgren with full set of testing capacity supporting hosts of communication protocols and technique standards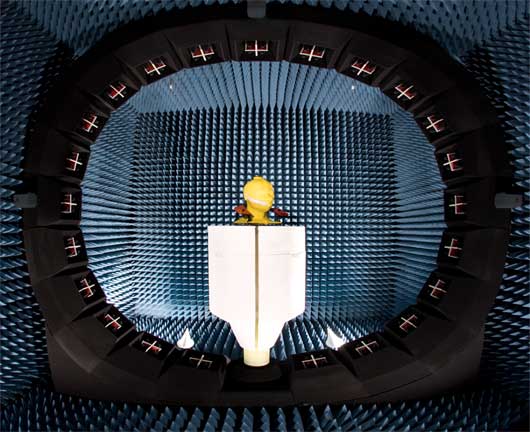 Assist domestic terminal manufacturers and telecomm operators in testing and verifying data transmission performance of MIMO mobile terminal devices under specification compliant environment.
Other services you may be interested in: